USA - Evaluation of public submissions to the USDA for labeling of cell-cultured meat in the United States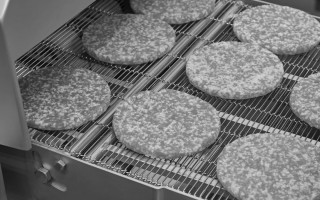 With the rapid advancement of cell-cultured meat processing technologies and regulations, commercialization of cell-cultured meat to market shelves requires the implementation of labeling that informs and protects consumers while ensuring economic competitiveness. In November 2022, the United States Food and Drug Administration (FDA) completed its first pre-market consultation of cell-cultured meat and did not question the safety of these products for human consumption. As of June 2023, commercialization of cell-cultured meat products has become a reality in the United States. To derive potential label terms and gain insight into how different stakeholders refer to these novel products, we analyzed 1,151 comments submitted to the 2021 U.S. Department of Agriculture's Food Safety and Inspection Services (USDA-FSIS) call on the labeling of cell-cultured meat and poultry. Our first aim was to systematically assess the nature of comments with regards to their length, cited references, and supplemental materials. In addition, we aimed to identify the most used terms to refer to these products through text analysis. We also asked how these analyses would vary by affiliation category and economic interest. Using the listed organizations for each comment, we first determined financial ties: 77 (7%) comments came from those with an economic interest, 12 (1%) of the comments did not have an identifiable economic interest, while for the remaining 1,062 (92%) comments economic interest could not be determined. We then grouped comments into affiliation categories. Cell-cultured meat companies and animal welfare non-profits had the highest median word count, whereas comments from the unknown affiliation category had the lowest. We found across all comments the predominantly mentioned potential label terms, in descending order, to be cultured meat, lab-grown meat, cultivated meat, cell-cultured meat, clean meat, and cell-based meat. While all label terms were discussed throughout overall submissions, percentages of comments mentioning each term differed between affiliation categories. Our findings suggest differences in how affiliation categories are discussing cell-cultured meat products for the US market. As a next step, the perception and acceptance of these terms must be evaluated to identify the optimal label term regarding the information and protection provided to consumers while ensuring economic competitiveness.
Author(s): Failla, M., Hopfer. H and Wee. J.
Published in: Front. Nutr
Subscribe to our newsletter