Brazil -The impact of the new Brazilian labeling standard, RDC 429/2020, on access to food nutrition information: A review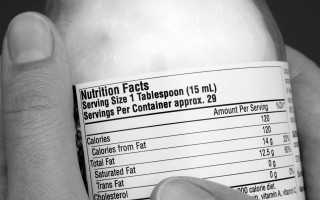 Food product labels, widely used in advertising and marketing actions, play an important role in ensuring the population's health. The industry communicates with the consumer through it by highlighting the main characteristics of the food, in addition to information regarding the chemical and nutritional composition of the product. Thus, this study aimed to discuss the impact of the new Brazilian legislation for food labeling provided by ANVISA's RDC 429/2020 on access to nutritional information based on a literature review in digital collections of scientific publications, such as SciELO (Scientific Electronic Library Online), LILACS (Latin American and Caribbean Literature on Health Sciences), and BVS (Virtual Health Library). A time frame of 10 years (2013-2023) was used. It was possible to see that food labeling has evolved over the past decades, always with the aim of providing consumers with a better understanding of what they are eating. Furthermore, RDC 429/2020 brought new mandatory information to the nutrition table, especially with front labeling for foods with high added sugars, saturated fats, and/or sodium content. A positive impact is expected with its fulfillment, which may enable easy access to information for consumers, who will make a more conscious choice about the food products they intend to consume. Therefore, considering avoiding frontal labeling, the food industry will be obliged to reduce the percentage of these compounds, improving the nutritional quality of commercialized products.
Author(s): Oliveira, S. B. de, Bastos, R. B. de P., et al.
Published in: Food Science Today
Subscribe to our newsletter