Brazilian law's Geographical Indication institute and its tolerance to the word "type" in the trademark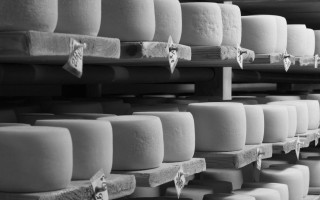 This article seeks to explain the tolerance, in Brazilian law, to foods that do not use the seal of Geographical Indications, but remain being marketed, provided that under the nickname of the word "type" added to the name of the legitimate Geographical Indication. Moreover Ordinance No. 146 of March 7, 1996, issued by the Brazilian Ministry of Agriculture, which regulates the production of cheese in the country, as well as Normative Instruction No. 22 of November 24, 2005, which allows products of animal origin manufactured according to technologies characteristic of different geographical places, was indicated. In order to obtain products of animal origin with sensory properties similar or similar to those typical of certain recognized areas, the designation of the product of animal origin must include the expression "type", with letters of the same size, prominence and visibility as those corresponding to the name approved in the regulation in force in the country of consumption, in non-compliance with international treaties. The paper evaluates these deformities that must be resolved for compliance with international legislation on the defense of Geographical Indications and in the light of the recent Mercosur agreement, European Union.
Author(s): Aria, L. C and Aveni, A. O.
Published in: Revista JRG de Estudos Acadêmicos
Subscribe to our newsletter