EU - An analysis of the regulatory environment applicable to dairy products obtained from precision fermentation
European Union
Sep 27, 2023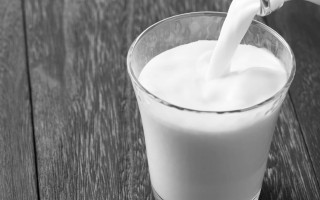 This report assesses the EU legal framework applicable to dairy products obtained through precision fermentation. It maps the authorisation and labelling requirements for these products to be placed on the EU market. It compares these provisions to those governing the food markets in the USA and Singapore, which are considered to be more innovation-friendly. At the time of writing, the precision-fermented dairy sector is still in the developmental phase, with only a few precision-fermented dairy alternatives available on the market, none of which are present in the EU. Regulatory uncertainty has been cited as significant obstacle for food business operators seeking to introduce alternative protein products in the EU. Our research confirms these reports, as we found that the current EU regulatory framework presents several legal uncertainties that are challenging for food business operators to overcome.
Broadly speaking, there are two authorisation frameworks applicable to dairy products obtained through precision fermentation in the EU. The choice between these frameworks depends on the presence of genetically modified organisms (GMOs) or residues thereof in the final product. If such GMOs or residues are present, the pre-market authorisation procedure is governed by the Genetically Modified Food and Feed Regulation (GMFR). If the final product does not contain any GMOs or residues, it falls under the scope of the Novel Food Regulation (NFR), and the pre-market authorisation procedure is governed accordingly. Both of these authorisation pathways entail high regulatory requirements, which can pose challenges for the development of the precision fermentation sector, particularly for start-ups and small to medium-sized enterprises. Despite the difficulty in accurately classifying products, it is crucial for food business operators to comprehend the applicable legal framework early in the product development process, given that the authorisation paths differ in their standards. Consequently, many companies operating in this sector may prefer to focus on other, more accessible markets.
In addition to for pre-market authorisation requirements, companies must address labelling issues. Food labelling shall provide a basis for consumers to make informed choices in relation to the foods they consume. The primary objective of EU food labelling law is to prevent consumer deception , making it crucial for dairy products and their animal-free alternatives, to adhere to a stringent naming law as stipulated in the Common Market Organisation and specific accompanying legislation.
Author(s): Ronchetti. F., Springer, L and Purnhagen, K.
Published in: Cham: Springer
Subscribe to our newsletter